MN IAFF Newswire
Current news directly from MN IAFF locals.
AFD/Local S-6 Annual Family Christmas Party
11/11/19 - IAFF Local S-6
Members & Retirees, The annual Airport Fire Department/Local S-6 Annual Family Christmas party is fast approaching… When: Saturday 7th December 2019 Time: 1300 to 1530 - with Santa's arrival @ 1330 sharp Where: Fire Station One Once again, A-Shift will be hosting this year's event.
Driver Dean Vargo Makes Donation to MDA on Behalf of Local S-6
11/10/19 - IAFF Local S-6
Driver Dean Vargo presented a check in the amount of 350 dollars to Local S-6 last week. The donation is from a portion of the proceeds from his novel that he has generously donated to the Muscular Dystrophy Association on behalf of the union. Dean and his son Anson co-authored the science fiction novel, "Galactic Passages: Planet 6333". Dean's daughter Natalie also contributed to the book by providing the illustrations. Dean and his kids are currently working on a second follow-up novel, "Galactic Passages: Requisite Bandits" and should be available early next year.
MN Governor Tim Walz Meeting
11/08/19 - IAFF Local S-6
President/Captain Dan Olson, Driver Wes Musgrove and Driver Chad Wade with Governor Tim Walz at a recent meeting discussing current firefighter and MPFF issues. Thank you for putting in the time to advocate for us, gentlemen.
2019 MDA Fill the Boot Total
11/08/19 - IAFF Local S-6
Local S-6 President Dan Olson presenting this year's MDA Fill the Boot donation to our MDA rep - $14,382 raised over two days - that's $312.65 per member. Way to go.
Local S-6 Social Media
11/08/19 - IAFF Local S-6
As discussed at the October union meeting, Local S-6 has established an enhanced online presence with the three main social media platforms: Facebook, Instagram and Twitter. Instagram and Twitter are up and running smoothly; Facebook still has a few bugs to be ironed out, but is a functional page. It's somewhat difficult to find, so please enter in the entire name when searching.
Firebrick For Firefighters Pub Crawl
11/08/19 - IAFF Local 21
Fire Foundation Apparel Sales
11/08/19 - IAFF Local 21
2019 - 2020 Hockey Schedule
11/08/19 - IAFF Local 21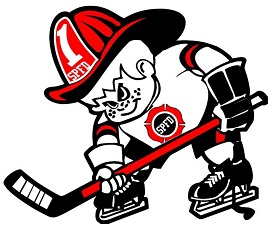 The 2019 - 2020 Hockey schedule has been posted to the L-21 website.
Union Meeting - Saturday 9th November 2019
11/08/19 - IAFF Local S-6
Local S-6 Membership, Please note that there is a union meeting tomorrow morning, Saturday 9th November 2019, training room at Fire Station One @ 0745 sharp. B-Shift will be going off duty and C-Shift will be coming on duty. It's YOUR union... be involoved! Next union meeting will be Saturday 14th December 2019. C-Shift will be going off duty and B-Shift will be coming on duty.
Autumn 2019 Recap
11/07/19 - IAFF Local S-6
Good Afternoon! It's been a very busy autumn for Local S-6 and its membership and I believe we're (over)due for a recap… Thursday 22nd August was MDA Ambassador Abby's 13th birthday. C-Shift hosted this event. Abby, her father and two sisters joined the shift for cake, ice-cream and games. She was gifted $100 and an Airport Fire Department blanket from the Union.
2019 Salvation Army Bell Ringing Season Is Here
11/05/19 - IAFF Local 21
We will be ringing bells starting on November 15th at Cub Foods Midway as well as Grand Meander on December 7th and Wild Games November 29th thru December 23rd.
Charity Giving Campaign
11/05/19 - IAFF Local 21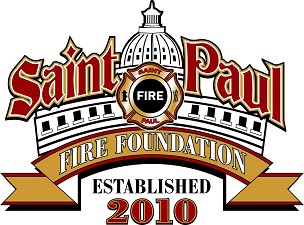 Brothers and Sisters, The St. Paul Charitable Giving campaign closes this Wednesday, Nov 6! One of the charities you can support is the St. Paul Fire Foundation and is an easy way to contribute to a cause that benefits you and your brothers and sisters directly. You can choose to make a one-time contribution using a paper form or go online to www.ipledgeonline.
MDA Fill The Boot Wild Game
11/01/19 - IAFF Local 21
Local 21 Brothers and Sisters, We have been invited by the Minnesota Wild to fundraise for the MDA at the November 21st game at Excel Energy Center vs. the Colorado Avalanche.   This is an opportunity for 10 individuals to Fill the Boot and then enjoy the Wild game.
IAFF Local 21 City Council Endorsements
10/31/19 - IAFF Local 21
Protect us, so we can protect you St. Paul Firefighters Local 21 has endorsed the following candidates for re-election to the St. Paul City Council. Ward 1. Dai Thao Ward 2. Rebecca Noecker Ward 3. Chris Tolbert Ward 4. Mitra Jalali Nelson Ward 5. Amy Brendmoen Ward 7.
Upcoming SPFD Yearbook
10/25/19 - IAFF Local 21
Attention St Paul Fire Department Members: We have partnered with Heritage Portraits & Albums to photograph our department members so we can create a Heritage Album for our organization.
Once a Pirate, Always a Pirate
10/05/19 - IAFF Local 5031
IAFF Local5031 donated $1,000 to Park Centers football team to assist with pre-game meals for players.
2019 MDA Fill the Boot
10/02/19 - IAFF Local S-6
Membership, Family & Friends, Note that tomorrow is the first day of our MDA Fill the Boot drive. If you have not already committed to this event, please consider doing so.  If you are not comfortable with working the corner, several members are looking for trades so they can participate - reach out to those on B- and C-Shifts.
July - September Incidents
10/01/19 - IAFF Local 5031
07/04/19 - "B" Shift Crews responded around 2300 hours to a reported house fire on the 4400 block of 80th Ave N. Initial Alarm assignment included Battalion Chief 3, Engine 2, 3, and 4 with auto-aid from West Metro Fire. Engine 4 arrived quickly to find smoke showing from the structure. Battalion Chief 3 requested an all-call for staffing.
2019 Fill The Boot Total
10/01/19 - IAFF Local 21
Brothers and Sisters, I want to thank all of you who made this year's fundraising possible! The time and energy you give to this cause do not go unnoticed and I am grateful for all you do.
MN 100 Club Octoberfest
10/01/19 - IAFF Local 21
Operation Warm Fundraiser
09/28/19 - IAFF Local 21
A great event to support today with a great weather forecast.  Come out and support Operation Warm's efforts to purchase winter coats for children in our communities.
MDA 2019
09/22/19 - IAFF Local 5031
IAFF Local 5031 firefighters spent almost 20 hours through three weekends collecting money for MDA at our local HyVee. Our annual Fill the Boot for Muscular Dystrophy took place on September 7th, 14th, and 21st. Local 5031 would like to thank our Brooklyn Park MDA families, MDA staff, HyVee all of our residents and everyone else who donated to our Fill The Boot campaign.
2019 MAC Public Safety Job Fair
09/18/19 - IAFF Local S-6
Are you interested in a possible career in Public Safety? Have you ever wondered what it would be like to be a police officer, fire fighter or a 911 dispatcher at the Minneapolis - St. Paul International Airport? How about serving as a traffic control agent or providing administrative support? If you answered yes, come and learn more about potential career opportunities in these and other areas.
AFD Blankets
09/18/19 - IAFF Local S-6
Membership & Retirees, There has been enough interest to set up another opportunity to order blankets. Please review the following details: As you know from the previous order, the minimum quantity is 12 to waive the setup fee.
Free Yoga For Firefighters & Their Families
09/18/19 - IAFF Local 21